Join our Discord Community.
Welcome! Thank you for signing up for AboveCrypto Starter or Standard. Just follow these couple of steps to get access to our Discord community.
If you are not in our Discord community yet click the button below to join.
If you do not have a Discord account follow the on screen instructions to get signed up.
If you already have a Discord account click the "Login" link shown below the Username field.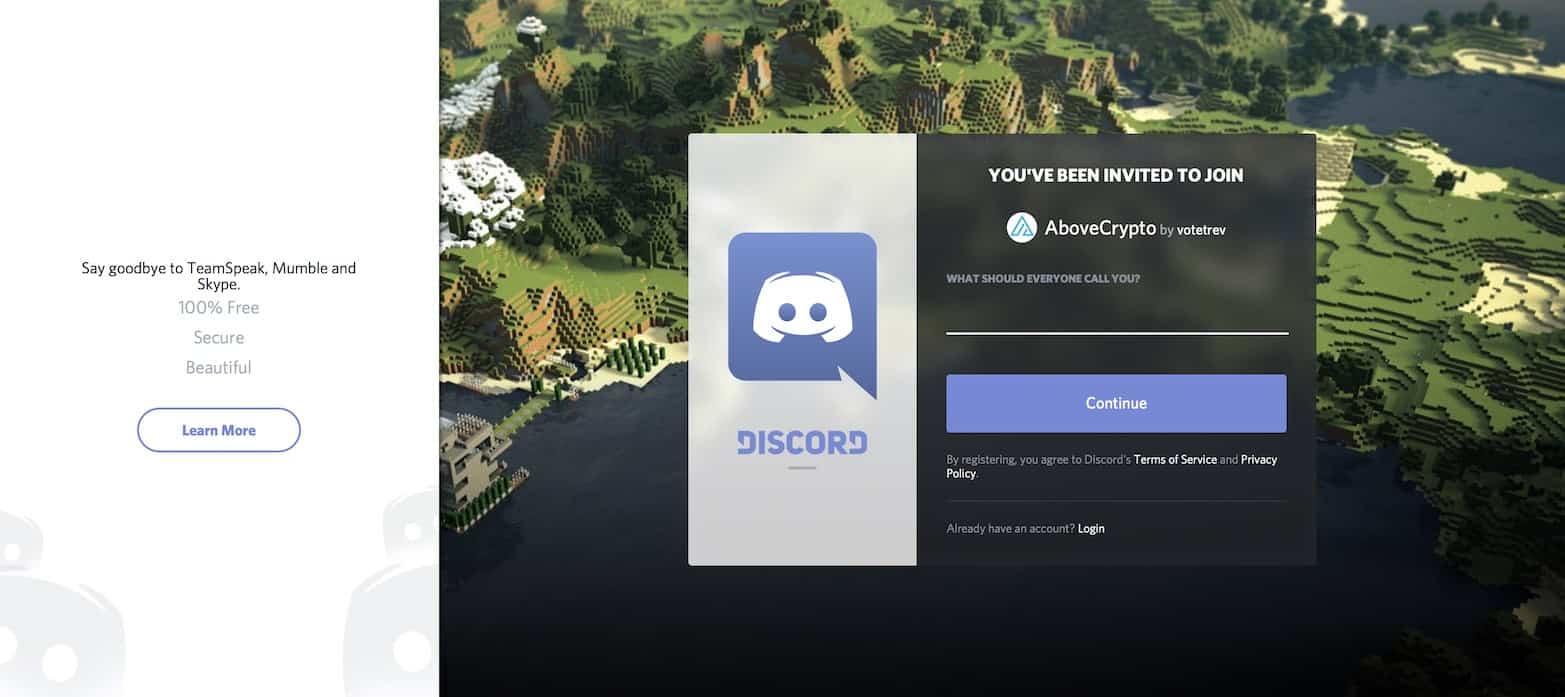 Thats it!

Now say something to introduce yourself in the general channel.

Thank You!