Market Week In Review
The markets are on the way up this weekend. The total market cap was up to $465 billion. BTC volumes are still lower than a few weeks ago but the price has hit new highs in weeks. $11,480 was last nights trading price.
BTC Is looking To Hit 12k
The markets are on the up and up this weekend. Most coins are seeing gains of 1% to 15%. BTC is up 4.6% as it passed 11k USD yesterday. Trade volume is still lower than december but 24 hour volume is hitting $6.9 Billion.
The YEN is still the highest trading currency into crypto with 51% of the global volume. US dollar is at 20%, USDT 16%, Korean WON 5.3% and the euro 3.4%.
The top trading exchanges are OKEX, Bitfinex, binance, Upbit and Bithumb.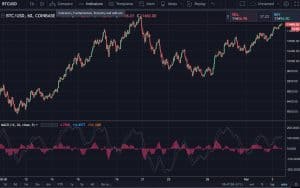 Technical Analysis
Charts over the past 48 hours are showing bulls taking the lead. With prices at new highs within the last few weeks the SMA's are showing small gaps between the two trendlines. The 100 SMA is a little above the 200 SMA which is showing path to resistance should go on to the upside.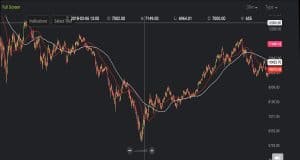 We are seeing resistance around the $11,650 and $11,900. If we break the $12,000 line it should be up and up until $13,000 where we shall yet again find resistance.
The Top Cryptocurrency Market Valuations
Most of the top coins are seeing green. 5 percent gains or more!  ETH is up 0.82 percent averaging $863 per token. BCH are up two percent on the day around $1,280. LTC is up 3.5 percent hovering around $213 per coin. BTC is dominating the markets with about 41% of the trading sessions.
So What Is The Verdict?
We suspect bullish optimism. Prices look to be heading to the upside. It is changing since the beginning of the year as most coins lost 60% of value. We are expecting new highs this year. Do your research and invest wisely!
-AboveCrypto Team